Building Your Capsule Wardrobe Over 50
So you are over 50 and looking to build a capsule wardrobe? You have come to the right place. By the time you get to your fifties, you likely have a good idea of what you do not like style-wise. This can be a great place to start. A successful capsule wardrobe is one which you use time and time again, has you looking and feeling good about yourself and saves you time, money and space.
So how do you start with an over 50's capsule wardrobe? Luckily for you, I have put together some outfit ideas below. However, in the interim, consider learning about what colours and styles suit you with a colour analysis and body type guide. By understanding what works for you, you can start your wardrobe off on the right foot and avoid further mistakes.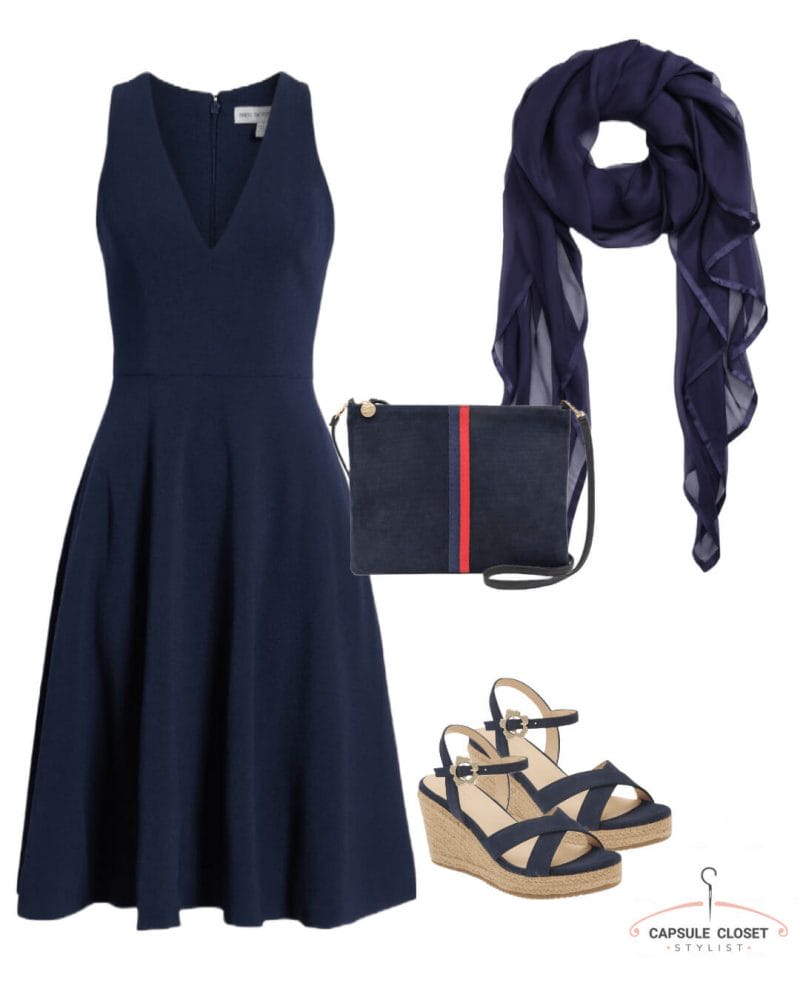 Outfit Ideas For The Over 50's
The key to coming up with good outfit ideas is to limit what you have. If you know which styles suit your body shape and which colours compliment your skin tone, having you look your best, you can become very specific about what you buy. Each item you add to your wardrobe should be an intentional purchase. With these tools, you can create outfits that mix and match easily from your newly informed planned purchases.
You can focus more on what to add to your wardrobe and become better at judging what to remove.
Colours For An Over 50's Capsule
As I mentioned above, one of the key areas when starting a capsule wardrobe is knowing which colours work for you. If you have an idea of what works, then great. Otherwise, it is worth getting professional help. It may be an initial outlay, but the money you save in the long term not buying clothes that do not quite work for you will far outway any initial purchase.
Once you know what colours suit you, try to select eight or under. It does not mean you are never allowed to wear another colour, but it will make it easier for you to start building your capsule and create outfits easily.
When I do a colour analysis, I split the client's colours into two categories; paint and canvas colours. The paint colours are the brighter shades that highlight the outfit, and the canvas colours tend to be more neutral and the vast majority of the outfit. I always suggest trying to choose three or four of each category.
Fashion and style over 50 can be daunting. You sit in this middle ground of wanting to look stylish and fashionable but not like your gran! Out are the crop tops, but you are not quite ready for the twinset and pearls (unless you are channelling your inner 50s pinup!)
Where the middle ground lies will be different for all of you. When I work with private clients, I find it is more about helping them update the style they have always loved to their lifestyle today. You do not have to transform completely, but just to where you feel comfortable now.
Knowing what styles suit your body shape can also help you choose which styles will be best suited to you. Combine that with the chosen colours and your personal preferences, and you are onto a winner having all the tools you need to start the wardrobe of your dreams.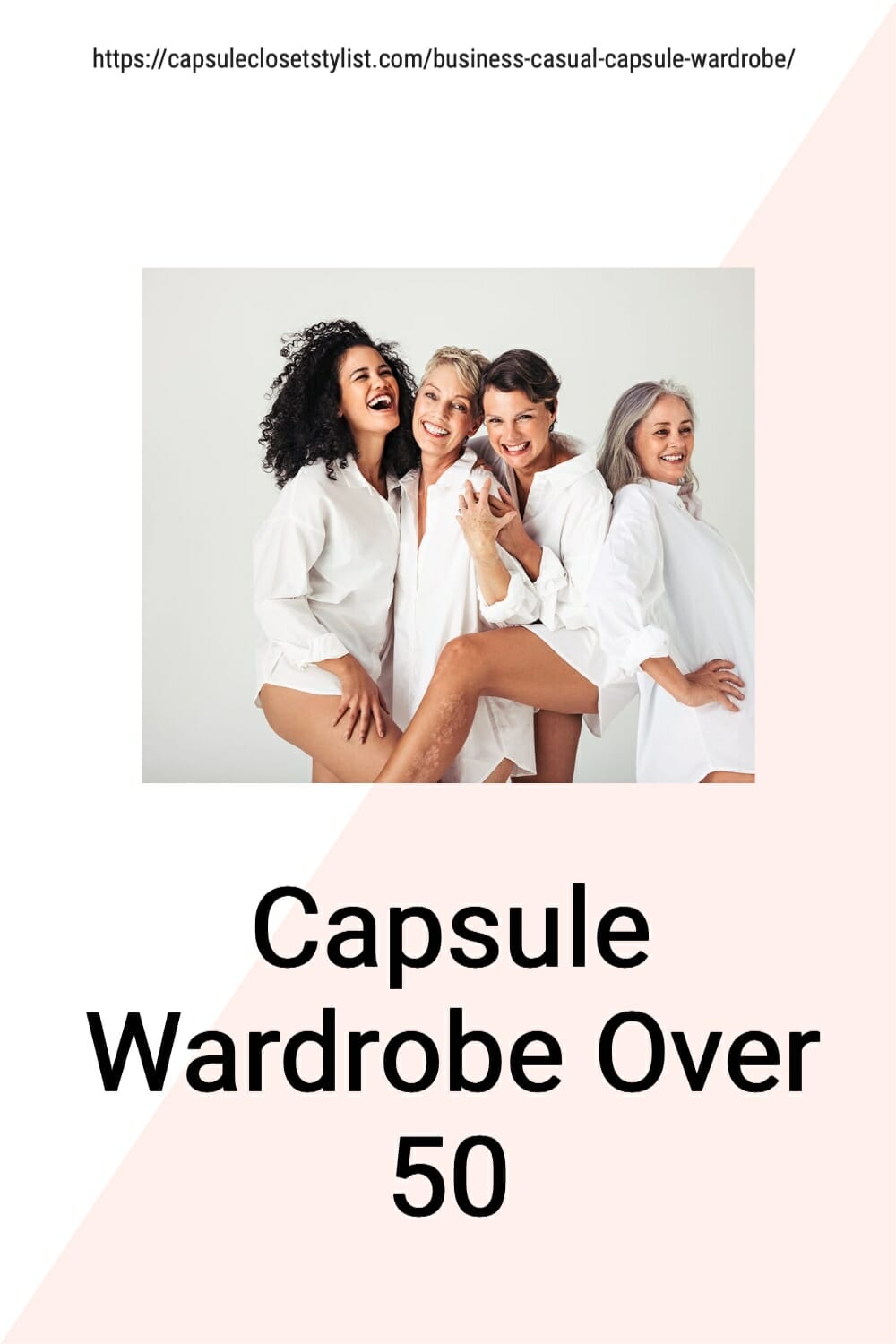 Maintaining Your Over 50 capsule Wardrobe
Once you start, you will begin to look and feel great because you are making the most of your shape and colouring. I have had clients tell me that they have received compliments for the first time in ten years after going through this process!
It is transformative. Take your time with the process; there are no prises for getting there first. Your capsule wardrobe will be bespoke to you, so do not expect it to look like anyone else's.
Declutter your wardrobe first based on your lifestyle needs, the colours and styles that work for you best and your personal preferences. Next, gradually add what else you need. However, do not settle for second best; always refer to your original colour and style plan. Think about how each time will fit into your wardrobe, when you will wear it and how many outfits you can make with it using what you already own. Only this way will you truly start to build the wardrobe of your dreams.