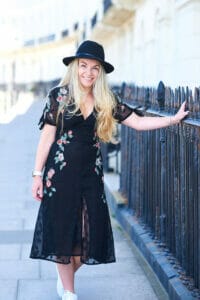 I am so happy you stumbled upon this limited free offer! My name is Michelle, and my mission is to inspire others who are desperate for help with their wardrobes. 
Having spent twenty-two years working as a stylist with everyone from Katy Perry to Emma Thomson and Jim Broadbent to Jerry Springer I learnt that when it comes to fashion,  less is often more. Keeping up with the latest fads and fashions is just exhausting!! 
How might you ask? 
Well, if you have less stuff you save money and time which you can use towards building  a collection of clothes that are unique to you and your style.
Take advantage of this free advice and make sure you do the following;
Download the free planner worth $40 which works hand-in-hand with creating a capsule wardrobe and gives you all the tools you need to get started.
 Learn how to declutter like a pro
What to keep and what should go
How to select clothes like a stylist and stop buying items you never wear
The five secret elements to a capsule wardrobe that will result in you gaining 

confidence

 and looking and feeling fabulous.
What are you waiting for? Join a community of like-minded women on the same journey who are already seeing results and creating wardrobes that give them confidence every day. This guide is only available for free for a limited time only grab it while you can.